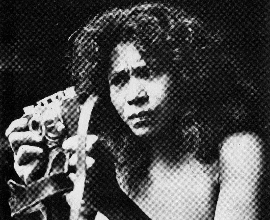 The Book of Paradise Has No Author (Live Essay)
In the summer of 1971, Ferdinand Marcos announced the discovery of a tribe of primitive cave dwellers who had lived in complete isolation for thousands of years in the rainforest of Mindanao, the easternmost island of the Philippines. Modernity as we knew it was uprooted. The Tasaday represented a chance to witness firsthand the origins of civilization, and investigate the very essence of humanity. They also - seemingly - offered Marcos a number of rather unique political opportunities. This live documentary essay integrates rare ethnographic footage, vintage television broadcasts, recordings, and still photographs to look at the unexpectedly tragic, haunting, and provocative tale of our encounter with the Tasaday - and their elliptical encounter with us. The result is a meditative sensory experience that questions the nature of reality itself.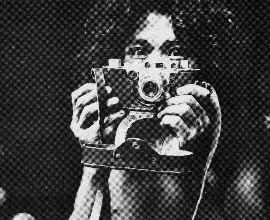 Ross Lipman
Ross Lipman is a filmmaker, essayist, and archivist. Formerly Senior Film Restorationist at the UCLA Film & Television Archive, his restorations include Charles Burnett's "Killer of Sheep", Kent Mackenzie's "The Exiles", "The Times of Harvey Milk", and works by Charlie Chaplin, Orson Welles, Shirley Clarke, Kenneth Anger, Barbara Loden, Robert Altman, Bruce Conner, and John Cassavetes. Lipman's films have screened internationally and been collected by museums and institutions including the Oberhausen Kurzfilm Archive, Budapest's Balazs Bela Studios, The Academy Film Archive, and the Anthology Film Archives. His documentary feature "Notfilm" (2015) premiered at the London International Film Festival. Lipman's writings on film history, technology, and aesthetics have been published in Artforum, Sight and Sound, and numerous academic books and journals. His most recent live documentary, "The Exploding Digital Inevitable on Bruce Conner's Crossroads", premiered in 2017 at the Rotterdam International Film Festival and was screened at the 2018 edition of DOKUARTS.