DOKUARTS
Canada Focus
2020
RECLAIMING HISTORIES – New Canadian Films on Art
The global debates about cultural appropriation have become a relevant topic in the everyday life of cultural institutions. They concern nothing less than a reshaping of the predominant commemorative and representational culture. In the context of Braunschweig International Film Festival 2020, DOKUARTS focuses on Canada: With its indigenous communities, generations of immigrants, and its bilingualism, the country has a long history in handling diversity. The program RECLAIMING HISTORIES shows facets of a vital, often difficult process. It is an invitation to look at an area of conflict, an area where periphery and center are about to change, and where but one thing can be said with certainty: "We can't rely on only one voice". (John Berger)
The German premiere of ZIVA POSTEC. THE EDITOR BEHIND THE FILM SHOAH by Catherine Hébert was the prelude to the program RECLAIMING HISTORIES. It took place in the fall of 2019 as part of DOKUARTS 12 in the German Historical Museum.
The program could be streamed (in Germany) from November 2-8, 2020.
A selection of films was additionally shown at Kunstverein Braunschweig in spring 2021.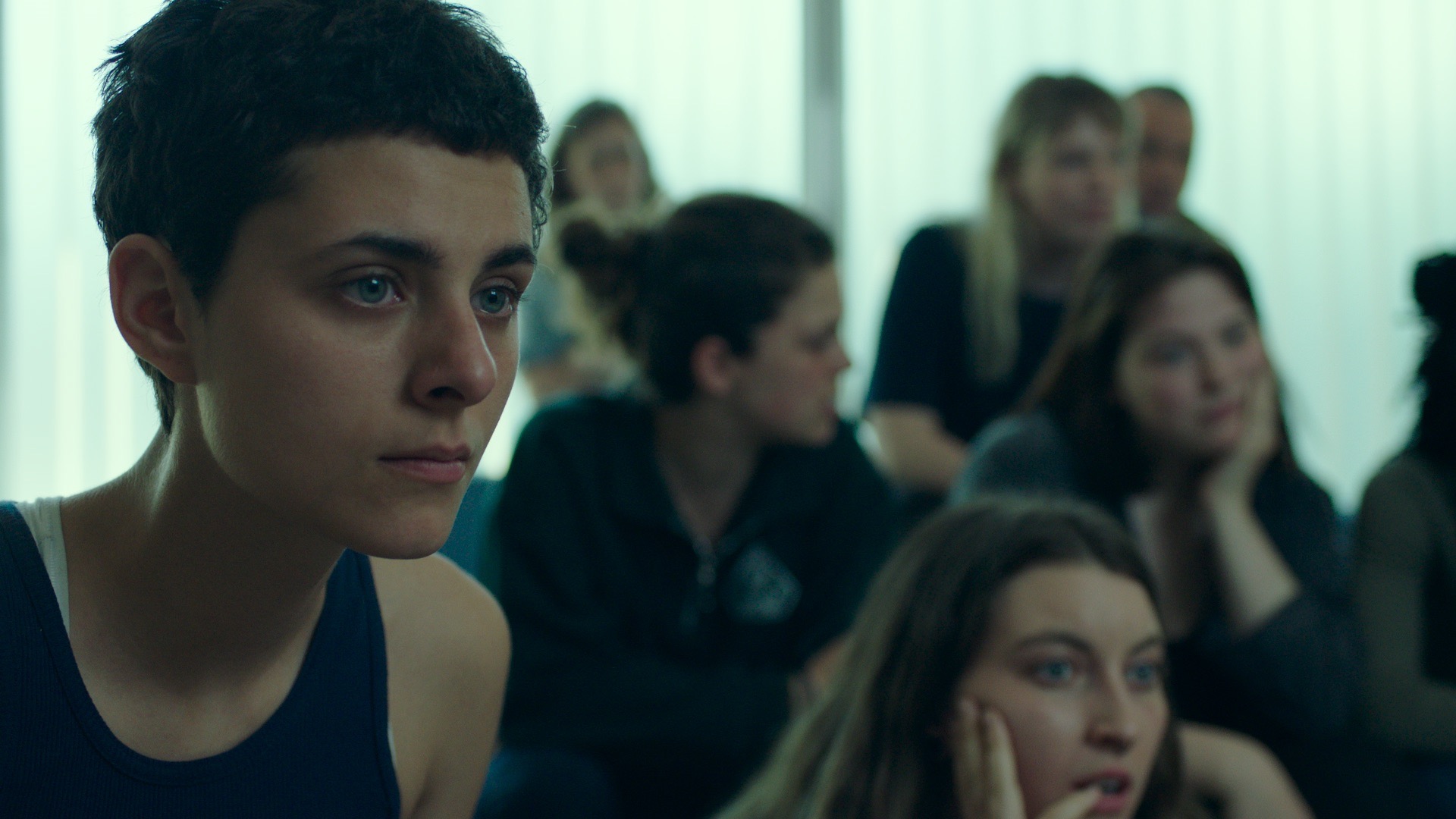 ANTIGONE
Canada (Québec) 2020, 109', Original with English subtitles
Directed by: Sophie Deraspe
Cast: Nahéma Ricci, Nour Belkhiria, Rawad El-Zein, Rachida Oussaada
ANTIGONE is a fascinating adaptation of the Ancient Greek tragedy by Sophocles about the antagonism between fundamental values: law versus justice, family versus state, love versus beliefs. Sophie Deraspe carries the ancient conflict to present-day Montreal where Antigone (brilliantly: Nahéma Ricci), an immigrant and a top student, lives. When her brother Étéocle is killed during a police operation, the principled young woman must choose between freedom and family. Rather ingeniously, the filmmaker replaced the Greek chorus with a soundtrack composed of hip-hop, pop and Middle Eastern folk music. Her multiple award-winning film reveals the darker sides of Canadian immigration policies.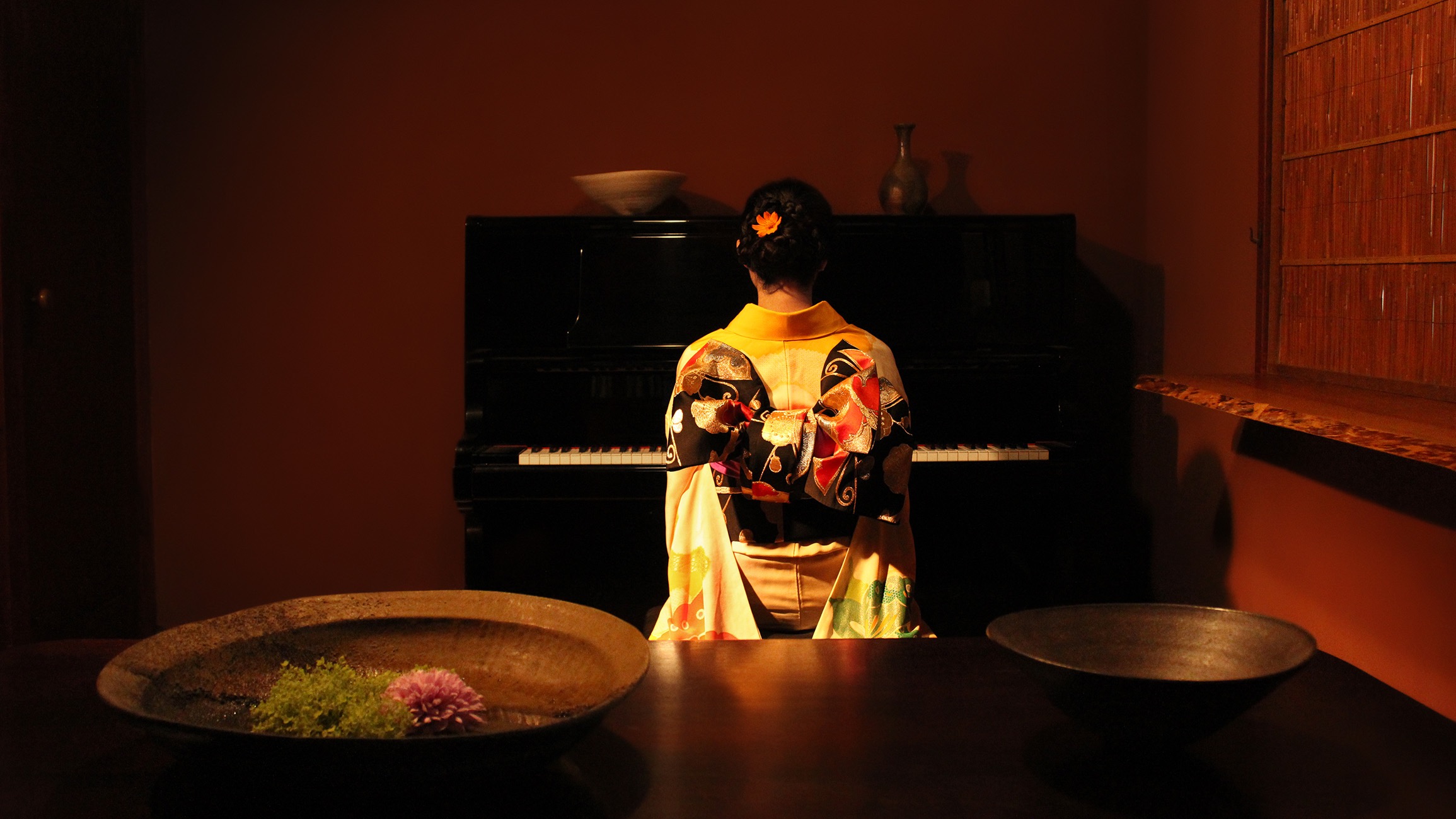 MY DEAREST SISTER – German Premiere
Canada (Québec), Japan 2018, 73', Original with English subtitles
Directed by: Kyoka Tsukamoto
Cast: Yuuka Bergman, Kyoka Tsukamoto
Filmmaker Kyoka Tsukamoto emigrated to Canada in 1998. Now, she embarks on a courageous journey back to Japan in order to create a very personal essay film about her sister, a successful potter, who lives in Fukushima. Tsukamoto's attempts to confront her sister with their past and their abusive parents raise difficult questions about guilt and forgiveness. This intimate travelogue tells us how the artist faces the sources of her anguish with the "help" of the legendary queen Himiko, her patron saint. Tsukamoto's film reflects upon a fragile identity between East and West, and artfully interweaves her personal trauma with Japan's collective traumata.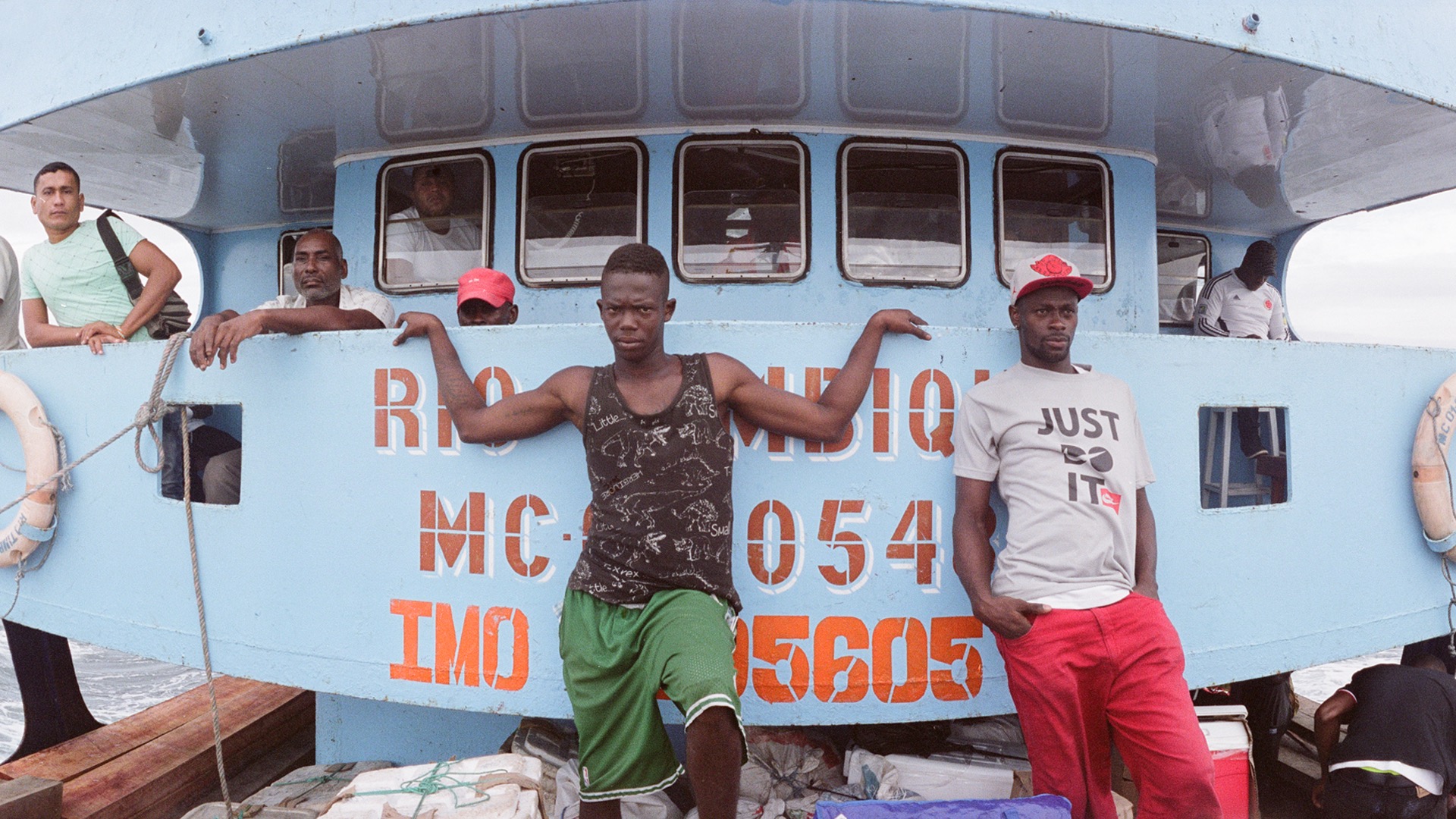 THE SEVEN LAST WORDS – German Premiere
Canada (Québec) 2019, 73', no dialogue
Directed by: Kaveh Nabatian, Ariane Lorrain, Sophie Goyette, Juan Andrés Arango, Sophie Deraspe, Karl Lemieux, Caroline Monnet
Cast: Luc Beauchemin, Frédéric Bednarz, Nehemiah Brown, Clara Furey
In the late 18th century, Joseph Haydn wrote his masterpiece "The Seven Last Words of Our Saviour on the Cross". Now, filmmaker Kaveh Nabatian, musician and composer in his own right, has teamed up with six fellow filmmakers from different cultural and religious backgrounds to produce a multidisciplinary film. With their own cinematic approach, each director responded to one of Christ's "Last Words" and the respective Haydn sonata. Their films vary significantly both in genre and in style, yet all of them have turned out to be deeply intimate, personal meditations about the big questions of human existence. Nabatian's collaborative film is an audiovisual mystery play.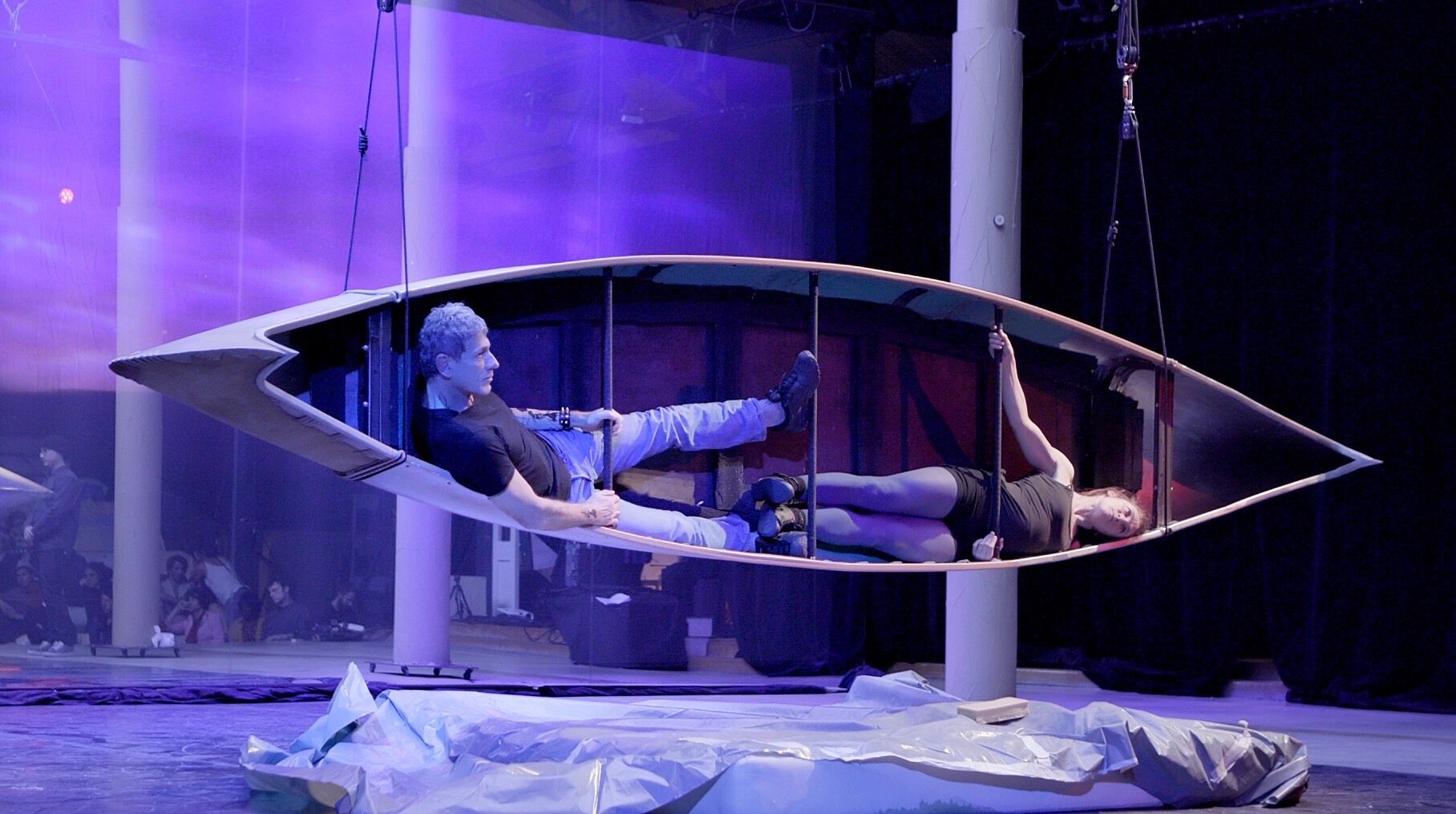 LEPAGE AU SOLEIL: AT THE ORIGINS OF KANATA – German Premiere
Canada (Québec) 2019, 90', Original with English subtitles
Directed by: Hélène Choquette
For the first time in the history of Théâtre du Soleil, Ariane Mnouchkine entrusts her legendary theatre to a guest director, the Canadian Robert Lepage. With 36 actors from 11 different countries, he embarks on the creation of Kanata, a theatrical reimagination of Canada's colonial past. In 2018, Lepage is caught in the crossfire of criticism for the representation of the First Nations without the direct participation of the indigenous community; the project is cancelled. Choquette documents Lepage's research and creation process. Without taking sides, the filmmaker draws our attention to highly topical debates about identity, appropriation, artistic freedom, and the role of theatre today.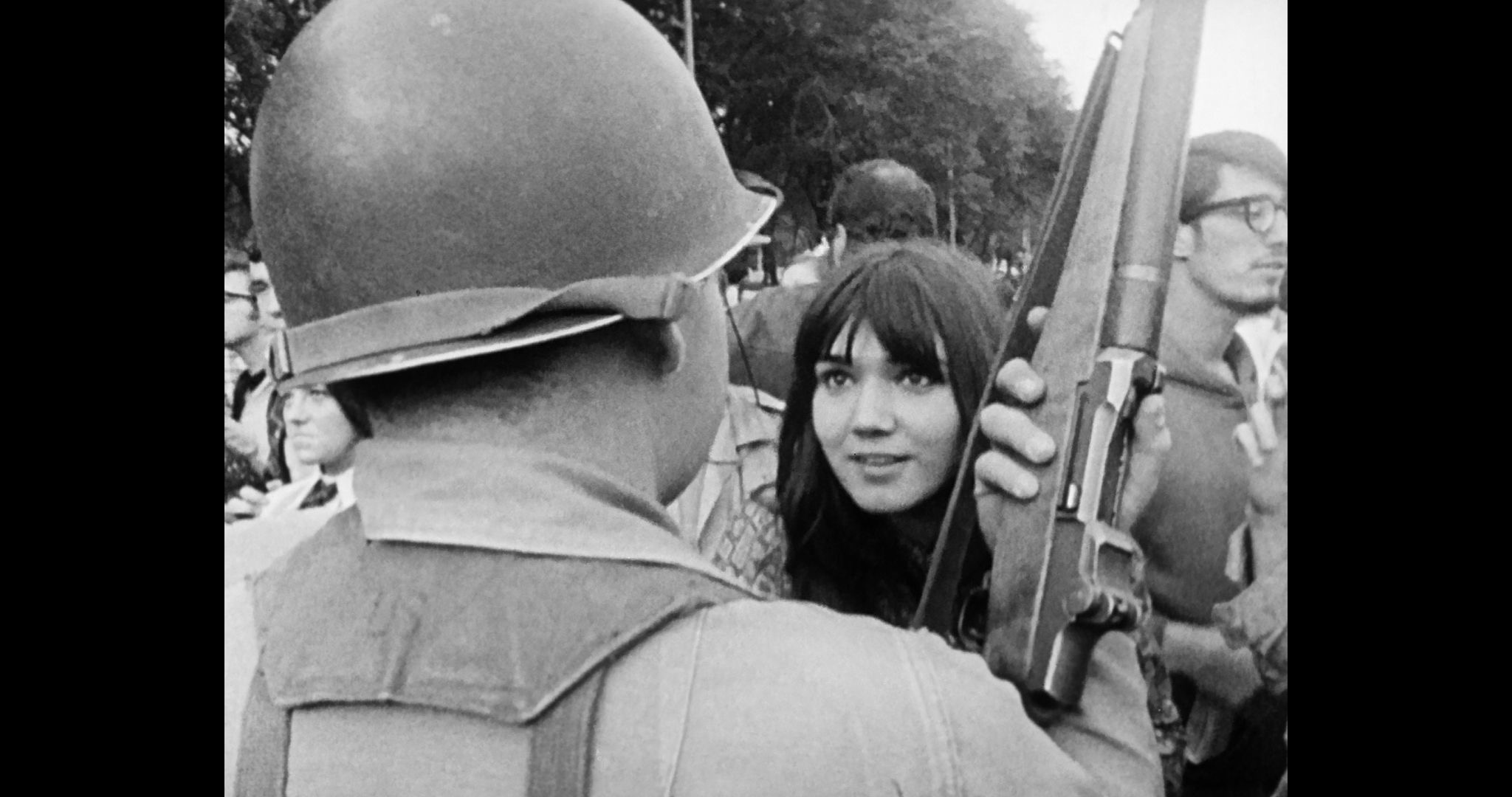 LA PART DU DIABLE (THE DEVIL'S SHARE)
Canada (Québec) 2017, 102', Original with English subtitles
Directed by: Luc Bourdon
The Montreal based experimental filmmaker Luc Bourdon, known amongst others for his compilation movie LA MÉMOIRE DES ANGES (2008), an homage to Montreal in the 1950's, dedicates his new film to the province of Quebec during the 1960's and 1970's. It is the tumultuous story of a political crisis and the struggle for independence, which culminated in the emergence of a regional terror cell. Bourdon's found footage montage that uses material from over 200 films archived at the National Film Board of Canada also uncovers the traces left by the indigenous peoples in the archive; an extraordinary film and an appeal to actively engage in the country's diversity of identities and histories.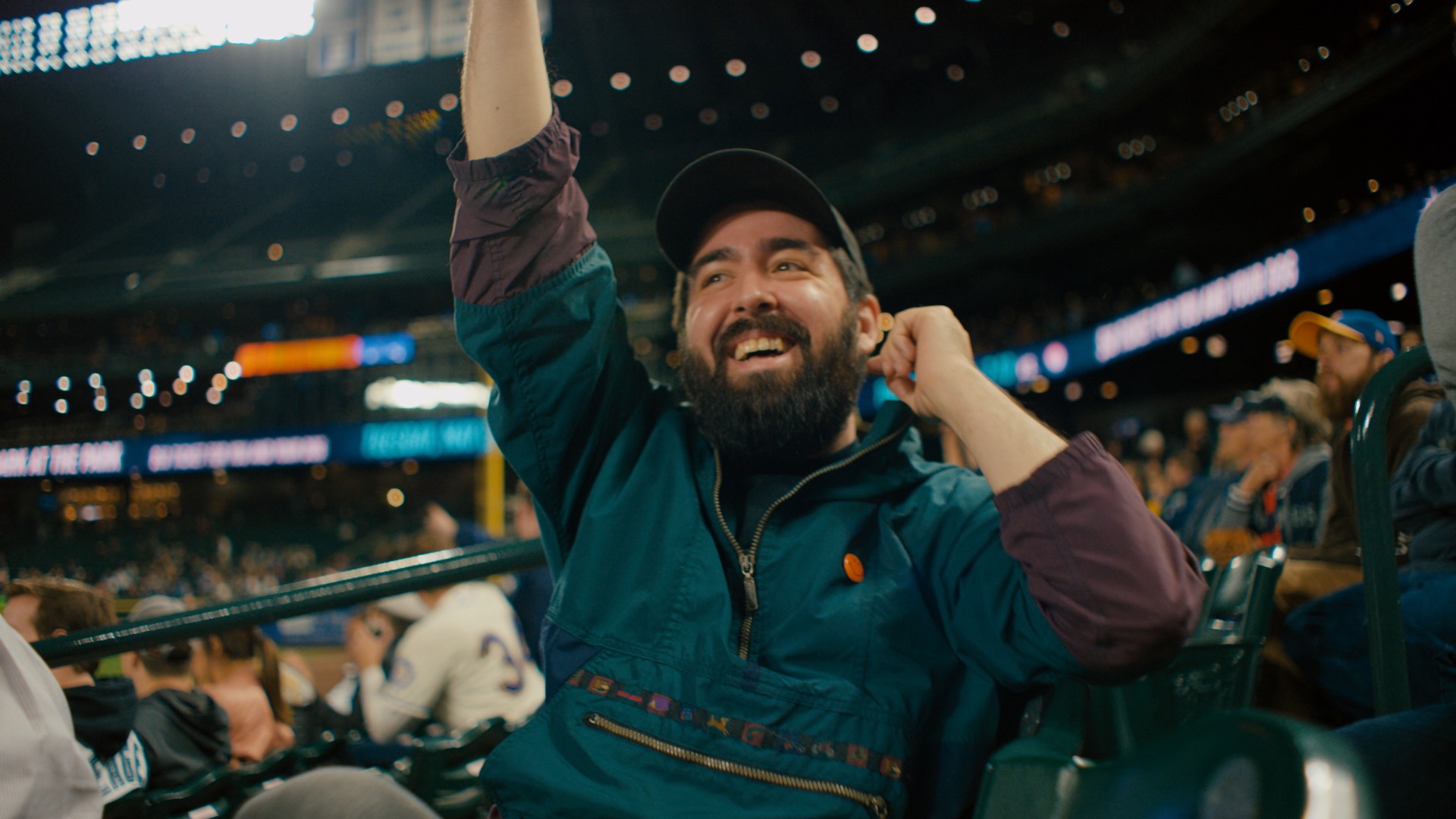 WHO LET THE DOGS OUT
Canada 2019, 70', OV
Directed by: Brent Hodge
Cast: Isaiah Taylor, The Baha Men, Steve Greenberg
With his witty and illuminative documentary about the millennium hit song "Who let the Dogs Out", filmmaker Brent Hodge, a native from Alberta, adds yet another, whole different tone to the Canada focus. He smartly chooses a YouTube video informed mockumentary style in order to explore one of the pressing themes for filmmakers and artists today: What is the role of copyright in our digital era? Hodge employs the intricate story about a Trinidadian chant which turned into a stadium hymn and the copyright labyrinth that followed as entertaining starting point for his insightful documentary about the music industry.
Indigenous Cinema
The three short documentaries forcefully demonstrate how younger indigenous Canadians use their art to reclaim their history and culture, to talk openly about traumata, and to denounce the enduring injustice of their precarious situation.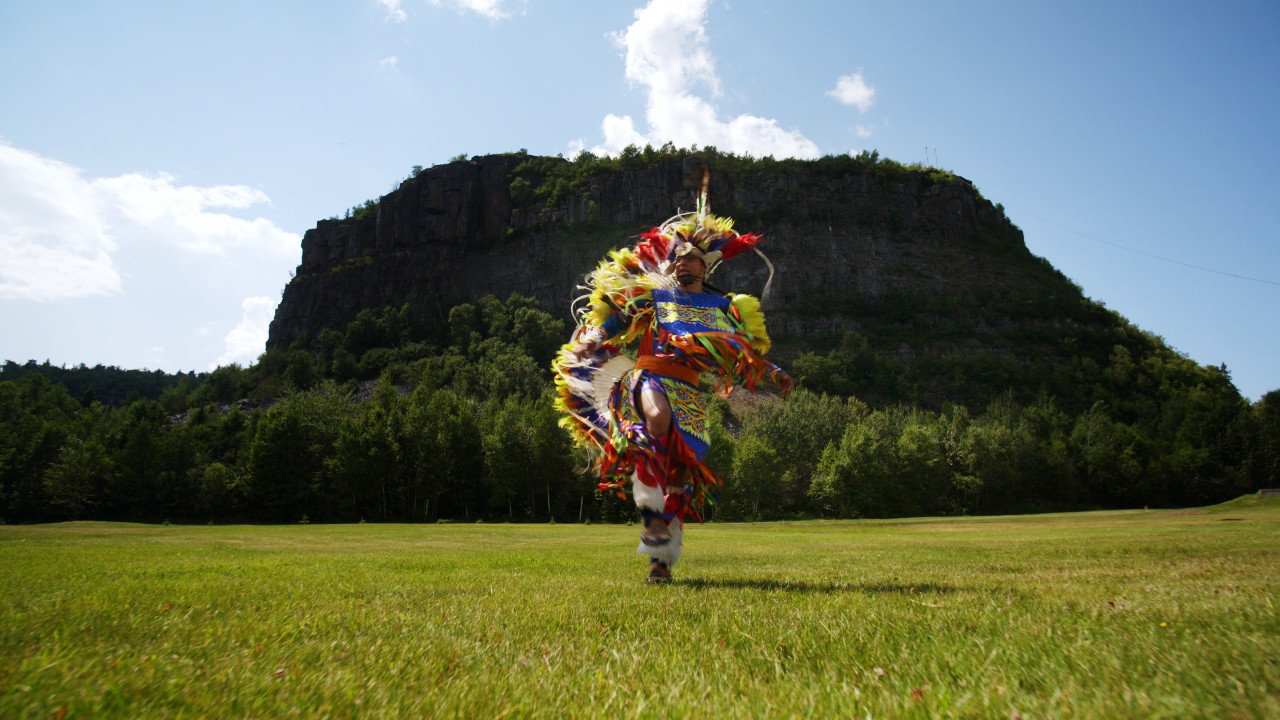 TURNING TABLES
Canada 2018, 17', Original with German subtitles
Directed by: Chrisann Hessing
TURNING TABLES documents the work of producer and DJ-performer Joshua "Classic Roots" DePerry (Anishinaabe) whose energetic "Pow Wow Techno" integrates musical worlds.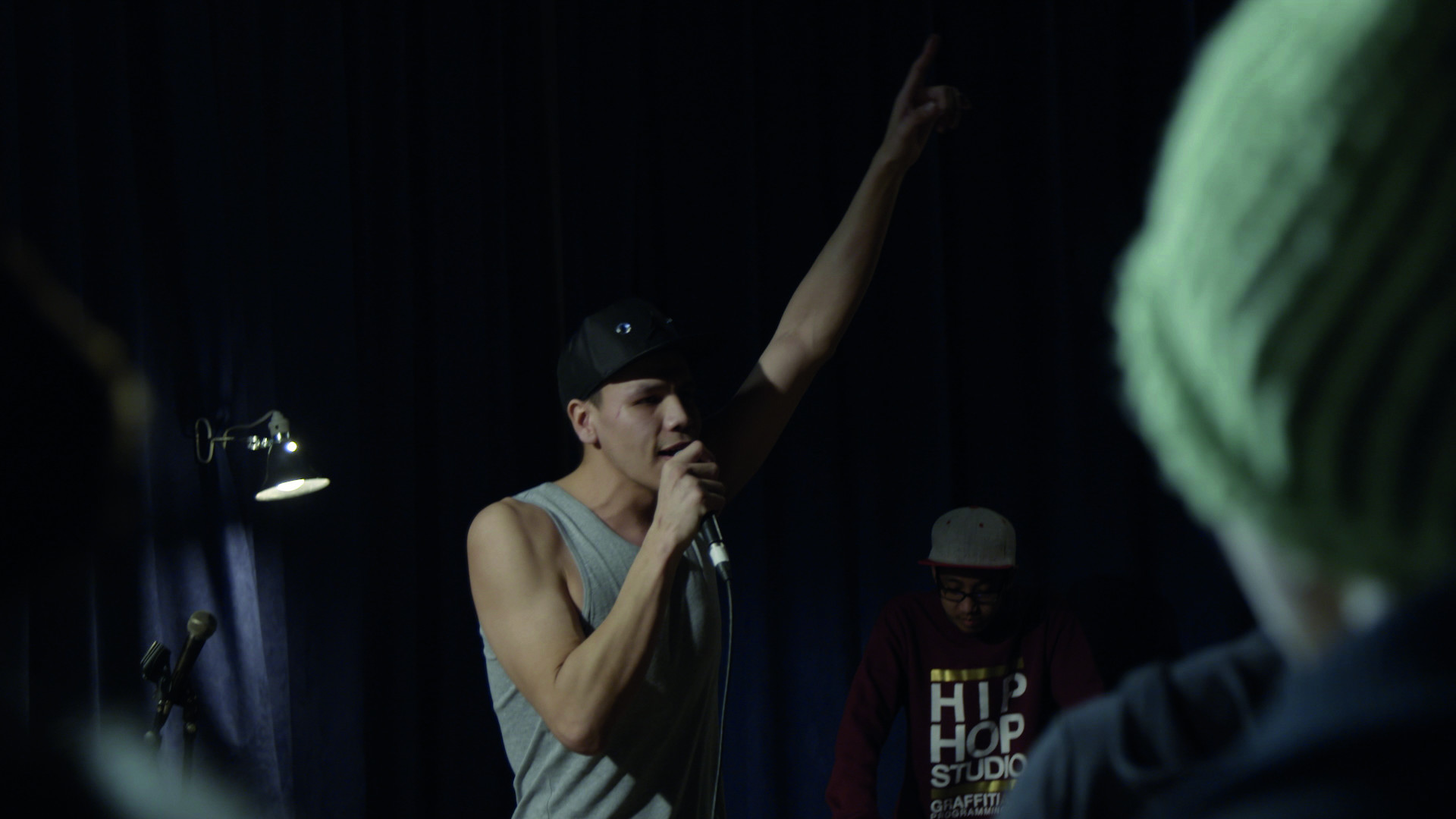 HIP HOP: THE NEW GENERATION – German Premiere
Canada 2019, 22', OV
Directed by: Kathryn Martin
Kathryn Martin's moving documentary HIP HOP: THE NEW GENERATION shows how struggling young men find a perspective and their own voice through hip-hop music.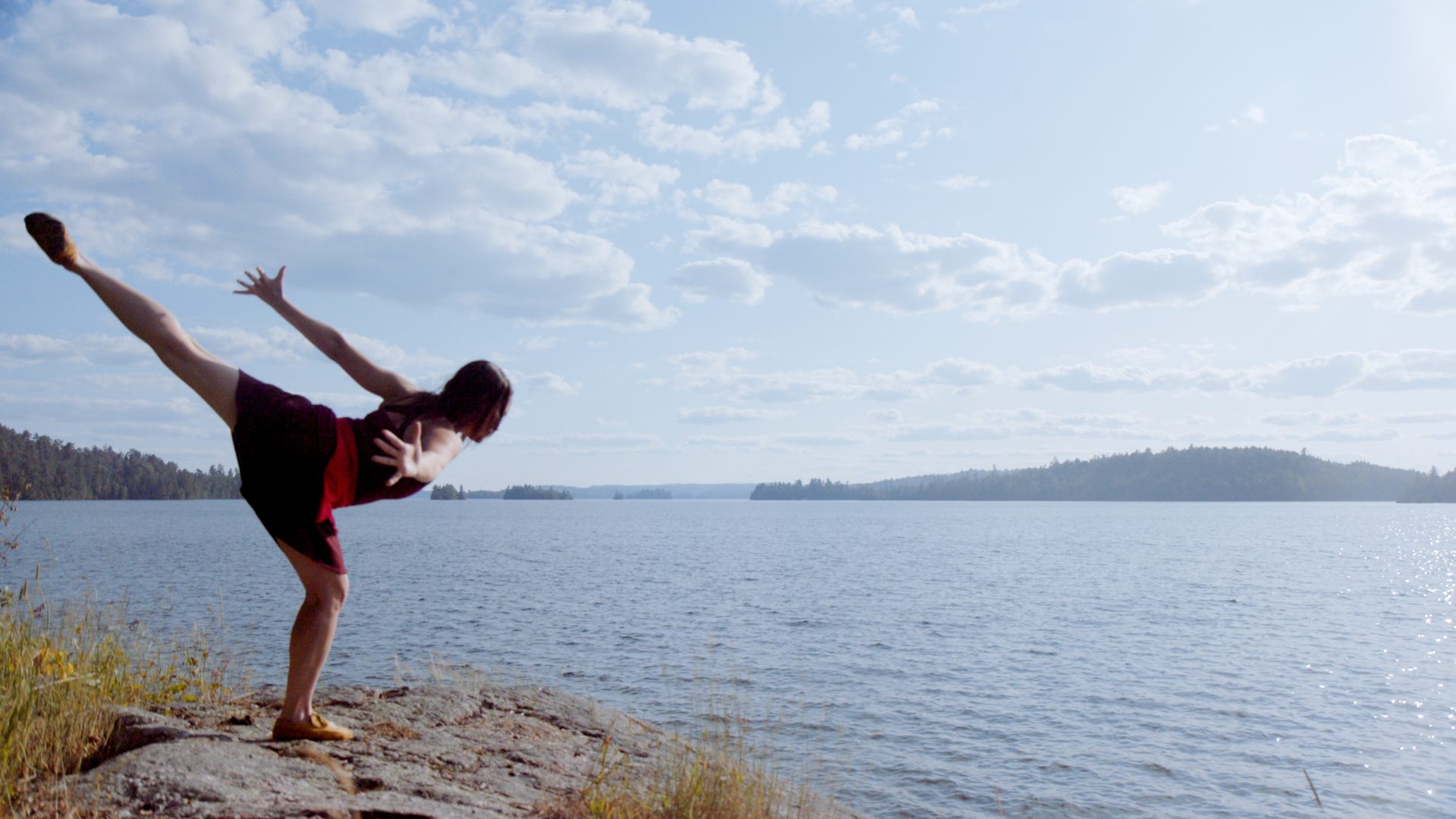 PATH WITHOUT END – International Premiere
Canada 2018, 10', Original with German subtitles
Directed by: Cara Mumford
With: Christine Friday
In Cara Mumford's (Métis / Chippewa Cree) film PATH WITHOUT END, Christine Friday (Temagami / Anishinaabekwe) combines dance and film to draw the viewer's attention to the struggles of her family.